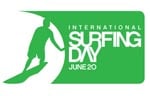 UPDATE: Pictures from this event are posted under News.
SURFERS WORLDWIDE UNITE TO CELEBRATE THE FIFTH ANNUAL INTERNATIONAL SURFING DAY.
Created by Surfing Magazine, this surfing holiday gives us a chance to celebrate the sport and bring awareness to the state of our oceans and beaches. On June 20, 2009, surfers globally will wax their boards, paddle out and catch waves in honor of International Surfing Day.
TRIP DETAILS:
The Emerald Coast Chapter has offered to host the Atlanta Chapter for a Gulf Coast trip . Below is the current plan, subject to change for flexibility of those attending or wave conditions. We are also exploring options with other chapters on the East Coast.
Time: Friday mid-morning departure from Atlanta but we may have separate cars so we can stagger the departure.
Activities: Attend the YOLO Stand Up Paddle Race (www.yoloboard.com) at 530pm on Friday night. Saturday is a beach day with a cleanup event followed by some music, food, and a bonfire on the beach (environmentally friendly and permitted). If there are no waves we can do a stand up paddle trip to Shell Island or other location.
Location: Destin, Florida (other locations are being scouted including St. Augustine, Jacksonville and Folly Beach). If you want to help plan a trip to these locations, please get in touch.
Accommodations: Camping most likely or we will find a place to stay at no or minimal cost.
Contact: Please email isd2009@surfrideratlanta.org if you want to attend this event or if you want more information. Please provide your name, email, and telephone number. THIS IS THE OFFICIAL RSVP LIST SO PLEASE EMAIL US, EVEN IF YOU HAVE PREVIOUSLY INDICATED YOU WANT TO ATTEND.
Other info:
Do I need to know how to surf? No. We will teach you if you don't know how to surf or you can just hang out.
Do I need to bring a surfboard? No. We will have surfboards, stand up paddleboards, and an outrigger kayak.

How much is this going to cost? Not much. Chip in for some gas if you can.
Who else is going? Steve Combs has agreed to lead the trip and has surfed the Gulf Coast for 20 years. We've got the gear. All we need is some stoked people.
Does the Gulf Coast have waves? Check out Steve's pictures here from last season on the Gulf Coast. Be sure to hit the next page button at the bottom to see prior seasons.
What's the wave forecast? We will update the forecast as the departure date grows closer. Check out our Links page if you want to see some forecast links.
I am not sure if I can go? Sign up to get more information. We want to know if you are even considering going. Email us at the contact address above to sign up asap.